So before we know it, the last full day of my involvement in the Font Romeu UKA/London Marathon funded Endurance Athlete Altitude Training Camp has come around. Tomorrow, myself & all of the athletes with the exception of Paula, Alyson & Helen will head down to Barcelona to board our flights home. Many will then rendez vous in Birmingham over the weekend for the Aviva British Championships & trials, whilst others will acclimatise to sea level conditions before competing at the Diamond League meet in Crystal Palace next weekend.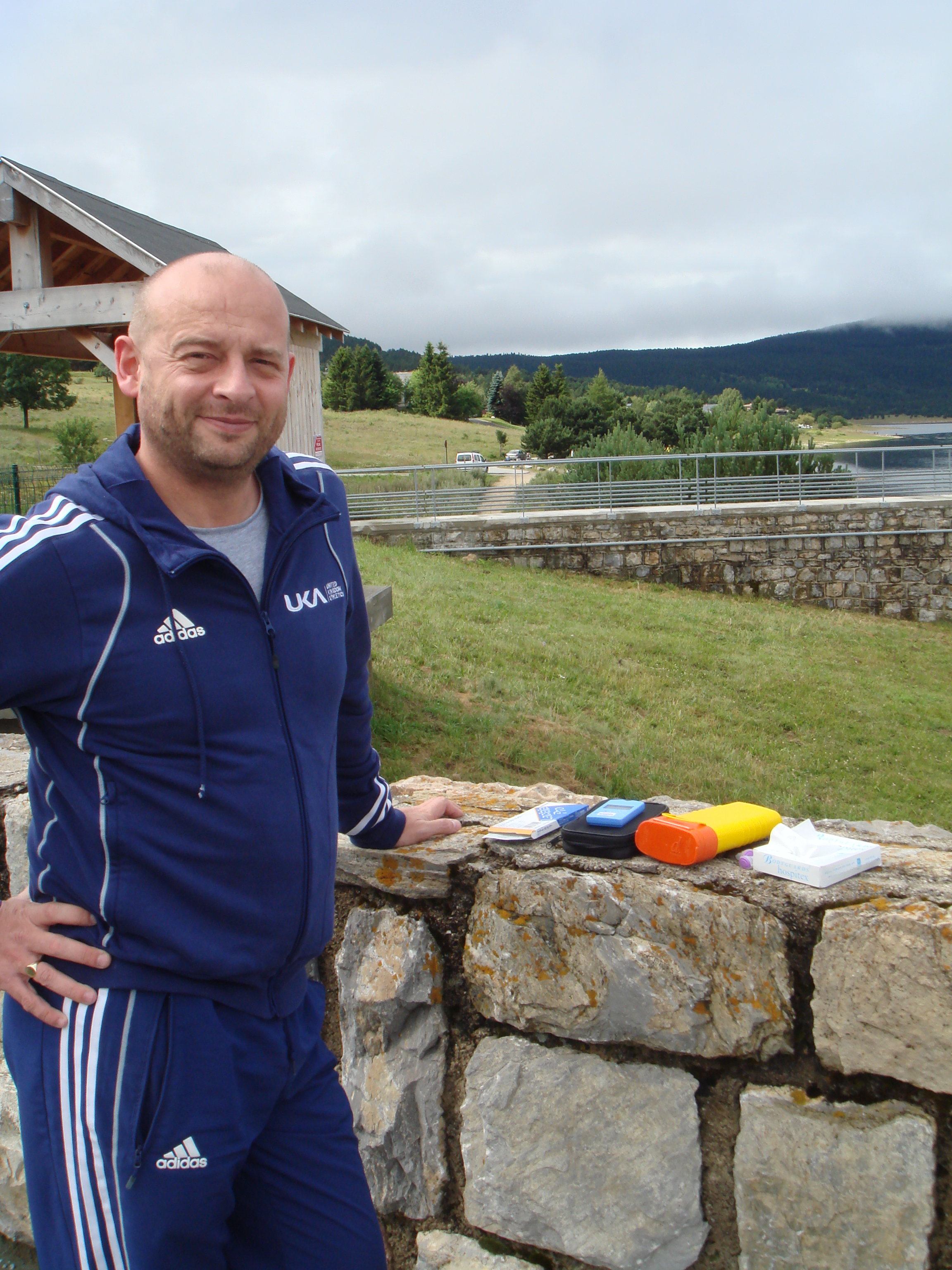 As the physio diary was quieter until after lunch, I took the opportunity to head down to the lake with Andy to do some in training physiology testing with Paula & also check on how Jo Jackson was doing in her training. For much of the morning, Andy (Jones) & myself chatted, or rather I quizzed him on the physiological changes you'd expect from altitude training in addition to dietary nitrate supplementation (check back for a video that is currently in edit on both subjects), whilst every now & then Paula would come tearing up the dam wall on which we were situated, with Gary in tow on his bike. Andy would then conduct a quick lactate test & before we knew it we'd be standing on our own once again. The photo at the front of this blog, shows an accurate representation of the scenes that ensued.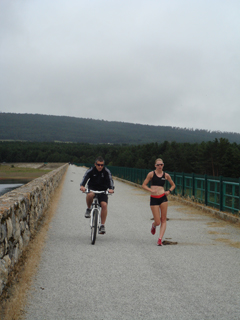 In the interim, occasionally Jo would stride on by escorted by Andy on his bike & afterwards I also took the opportunity to learn more about race walking technique from Jo's coach Andy (yep, another one!) Drake. There are a lot of subtleties in race walking that I haven't really been party to before but it appears that Jo is progressing well in her training & presently is ranked in the world top 10 for the women's 25km discipline. The Russians are apparently the force to be reckoned with due to their strength in depth managing to counter their attritional training programmes.
In the afternoon, I gave the remaining athletes a last once over & arranged some follow-up intervention or gave some advice for self-management, whilst Becky rolled her sleeves up & put her hands to the final few flushes of the camp. Once done, I sat down with George & Andy to find out the answers to some questions that had been on my mind...so over the next couple of days, George's "interview" will be posted & once ready Andy's video interview will find its way here too.
As it stands, I have just done some packing & we are all now going to meet up for supper in a little gem of a restaurant that George, the Andys & myself stumbled across last night. I already know what will be on my plate later on!!!