In case you hadn't realised from my lack of blog activity (the longest stretch without updating my site), I have had an incredibly busy last few weeks. Where to start & how to put all my adventures in one post is a challenge I know I will not be able to meet. So in an attempt to focus on other things for a moment instead, I would like to begin by congratulating a few people on some outstanding achievements.
Firstly, (former?) GB discus mammoth, Lawrence Okoye, was today drafted in round 7 & will commence his NFL career at the San Francisco 49ers. An incredible achievement for someone only a few months in to learning the sport, but then given the strides he made after such a short time in the super-technical event of discus, it's not a surprise to see this guy apply himself to a task & come up trumps.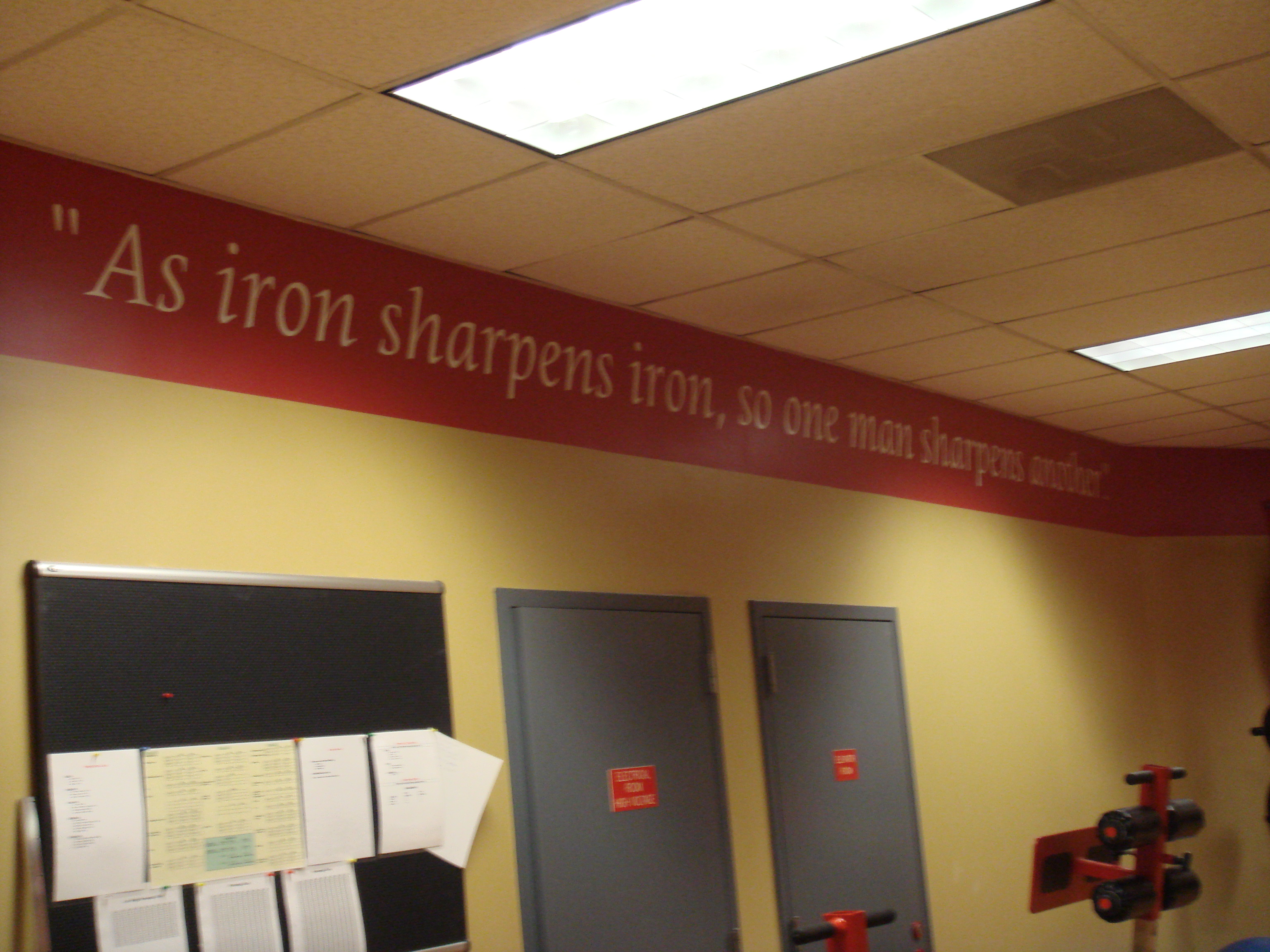 For me, the relief is that he went to a team I already had an affiliation for following my visit & work with one of their players back in 2007 (picture left). After also spending time with the Giants, Steelers & a visit to the Seahawks, another new team to cheer on would have been a little inconvenient!!
I'm certainly looking forward to seeing you develop at Santa Clara & in Candlestick Park, Lawrence...best of luck.
I'd also like to mention some strong opening performances for several of the athletes who were training out in Florida at both Disney & Daytona, whilst I was out there. Chrissy (Ohuruogu), sister Vicky (picture below left), David (Oliver), Perri (Shakes-Drayton), Eilidh (Child) & Shana (Cox) have all put in sterling performances at both the Penn & Drake competitions over the last couple of days & I'm looking forward to seeing some of you guys on the Diamond League circuit over the next couple of weeks.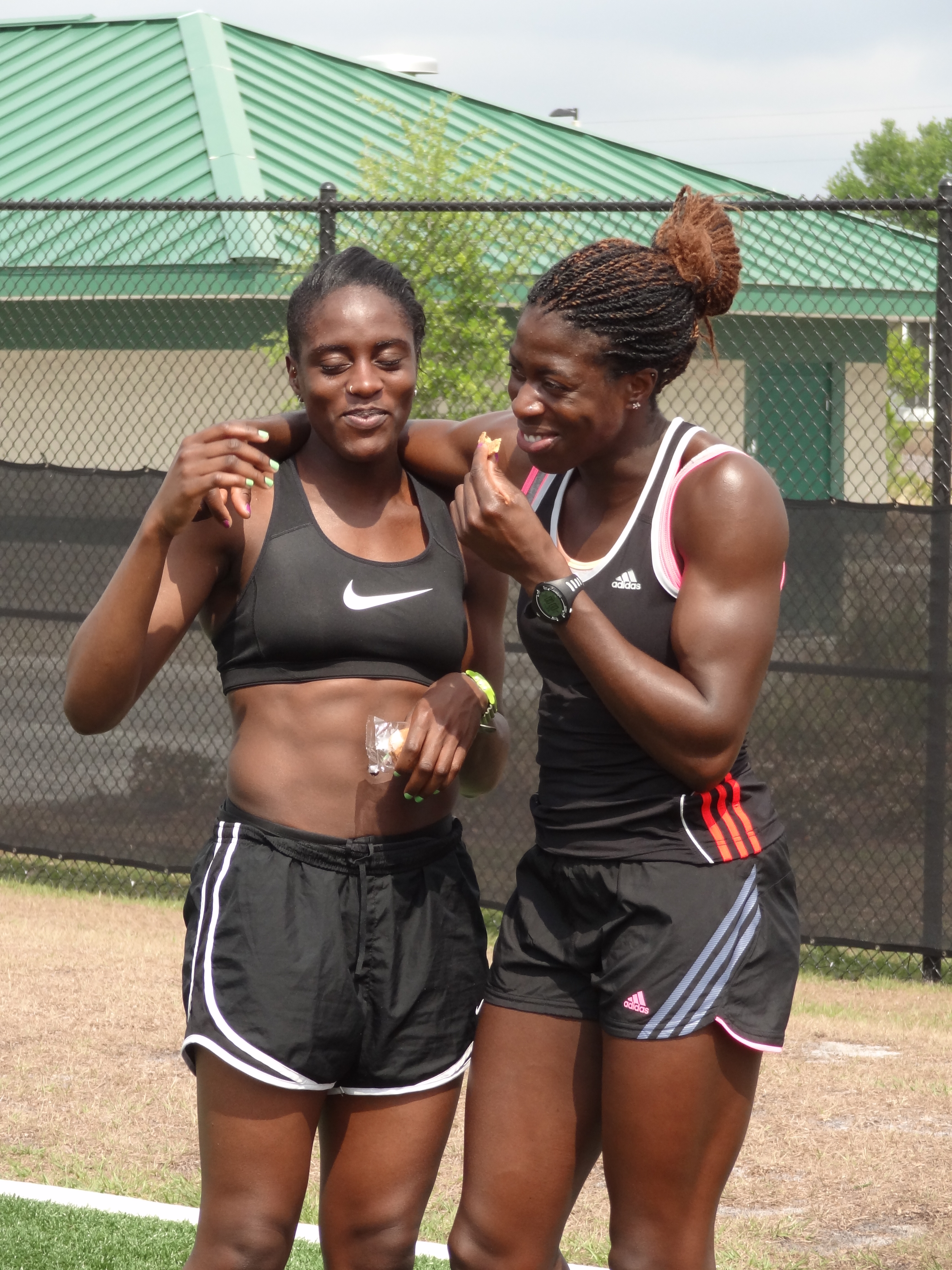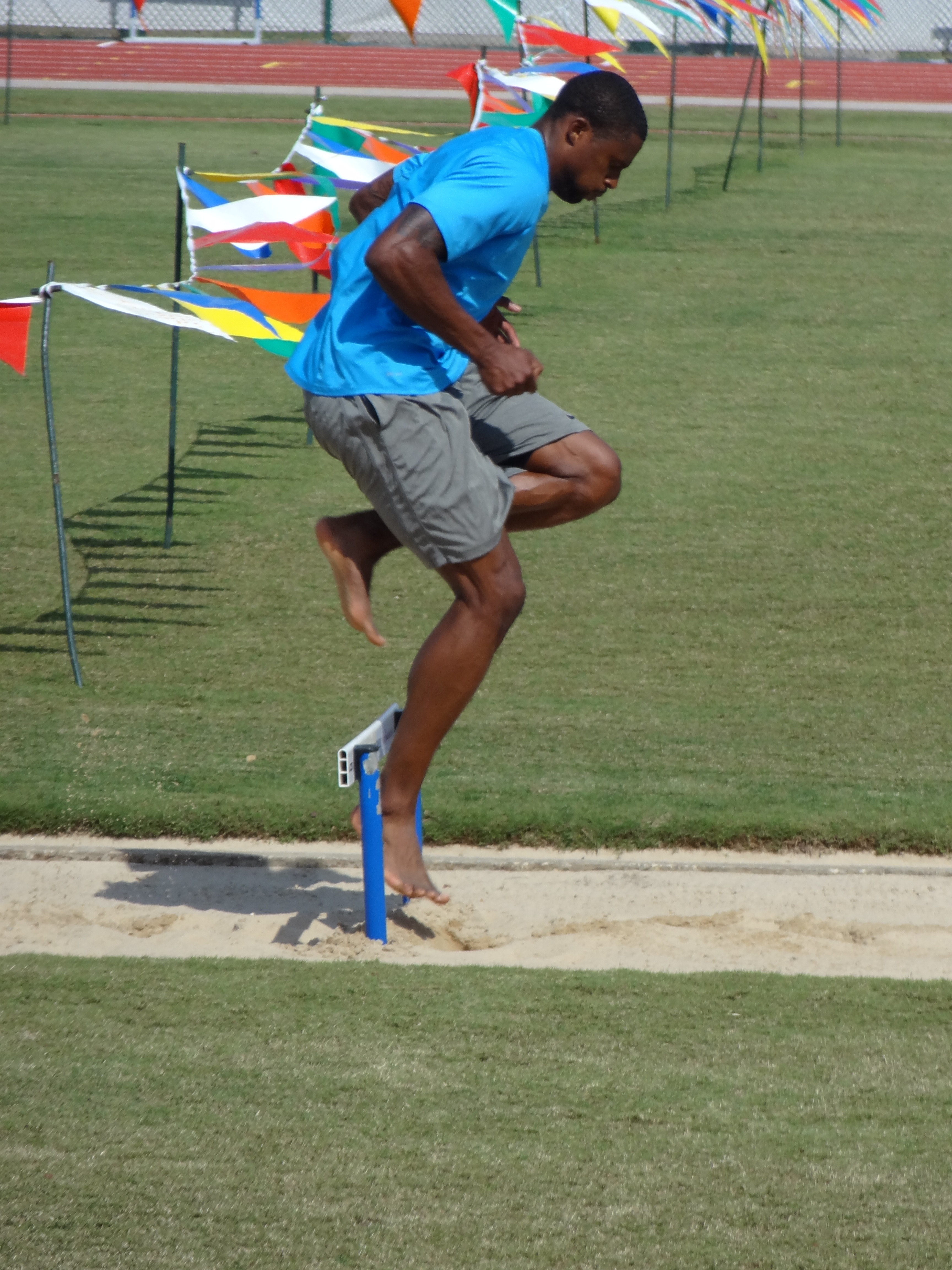 So now the shout outs have been completed, what about me? Well, upon returning from Florida, I unpacked, did my laundry, repacked & flew out to Thailand.
Since I have been here, I have been consulting for one of the big soccer teams out here, Buriram United...effectively the Chelsea of the Thai Premier League.
The work has been challenging, involving a complete overhaul & laying down of foundations for a new medical services & exercise science department.
The club has massive potential & will challenge for the Thai Premier League title this season as well as already having achieved a big step on in their aims of being a competitive force in the Asian Champions League.
As I write, I am sitting in a hotel in Bangkok awaiting to depart for South Korea, to play FC Seoul in the last group game of this season's competition on Wednesday. In fact, I need to pack my bag & check out in 5 minutes, so I am going to continue this review over the next couple of days...so bear with me & keep checking back!!!